My name is Katie Reid and as the link delegate for Areley Kings, Astley and Mitton WI in Worcestershire I went to Liverpool for the NFWI Annual General Meeting.
It was held at the ECHO Arena. Although it was very windy the rain held off for the day.
My WI is a sister web site to our normal WI page.It is dedicated to purely WI Members with exclusive events and info so look out for this new exciting resource.
From
Monday 12 June
WI members with an email address registered on the MCS will begin to receive instructions explaining how to set a password that will give them access to both the MCS and 'My WI', the dedicated WI membership site.
The AGM was a lot of fun the speakers were fantastic we had Jo Fairley former owner of Green & Black's Fair Trade Chocolate.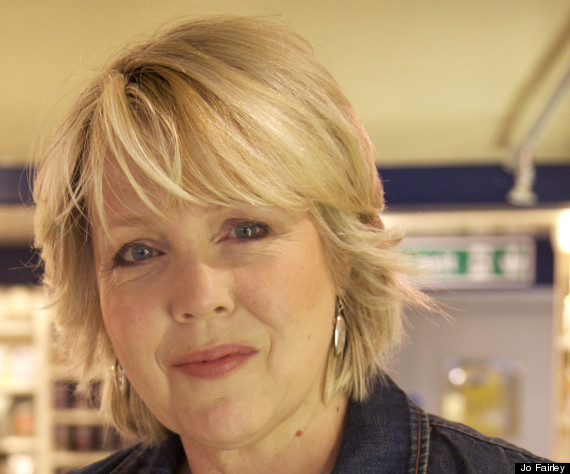 this was a great talk about how are teacher at school had said she would not amount to anything. It was this comment that put "rocket fuel in her" to make something of herself.A very inspiring lady.
The other speaker was Suzie Dent of Countdown fame.
Suzie is a lexicographer and etymologist. A very interesting talk about the origin of words and where they came from and how they come to be.
We then voted on the resolutions where the results are below.
2017: Annual Meeting Resolutions
At the NFWI Annual Meeting in Liverpool on 7 June 2017 delegates voted to pass two resolutions, which will both now form the basis of new NFWI campaigns.
The NFWI will be putting together campaign action packs for both of these new campaigns that will include background to the campaign, as well as ideas for how members can get involved. If you would like a copy of either of the action packs, or more information please contact the Public Affairs Department.
Plastic soup: Keep microplastic fibers out of our oceans
Microplastic fibers are shed from synthetic clothing with every wash and are the main contributors to microplastic contamination of the oceans. The NFWI calls on Government and industry to research and develop innovative solutions to this problem in order to stop the accumulation of microplastic fibers in our oceans.
Ashley Green WI, Buckinghamshire Federation
The resolution was passed with 98.9% of the vote.
Votes cast in favour: 6132. Votes cast against: 157
Delegates voted to pass the above resolution which calls on the UK Government and industry to take action to address the problem of microplastic contamination of our oceans by supporting and developing innovative solutions. Microplastic fibres are released from synthetic clothing every time it is washed. As they are so small they aren't caught by filtration equipment and can end up in our oceans where they are ingested by marine wildlife.
Alleviating loneliness
This meeting calls on every WI and the NFWI to work alongside health and social care providers and their local communities to raise awareness of the causes and impacts of loneliness, thus ensuring better identification of lonely people in order to be able to offer them the appropriate support and assistance.
North Cave WI, East Yorkshire Federation
The resolution was passed with 69.3% of the vote.
Votes cast in favour: 4334. Votes cast against: 1919
Delegates voted in support of this year's NFWI resolution to 'alleviate loneliness'. The resolution seeks to ensure that people who are lonely, or at risk of loneliness, are identified at the earliest possible opportunity to enable them to access the appropriate support and assistance. It calls on every WI and the NFWI to work in partnership with health and social care providers and their local communities to raise awareness of the causes and impacts of loneliness to help achieve this.
We were then entertained by the marvellous band called The Retros. Everyone got up to dance. A great way to finish a great AGM.
We said goodbye to our Chair Janice Langley and welcomed Lynne Stubbings as the new Chair.
The new trustees for National are
Chair Lynne Stubbings
Hon Treasurer Julia Roberts
Vice Chair Ann Jones
Vice Chair Pat Tulip
Denman
Chair Pat Tulip
Mary Clarke, Jeryl Stone, Amanda Willday, Sue Wilson
Craft
Chair Sue Wilson
Catriona Adams, Sally Kingman, Mair Stephens
Finance
Chair Julia Roberts
Officers, Chair of WIE, Chair of Denman, Hilary Haworth, Sally Kingman, Mair Stephens
Food & Garden
Chair Mary Clarke
Catriona Adams, Yvonne Price, Jeryl Stone
Membership Development
Chair Amanda Willday
Sally Kingman, Yvonne Price, Sue Wilson
Public Affairs
Chair Ann Jones
Mary Clarke, Hilary Haworth, Amanda Willday
Science & Leisure
Chair Catriona Adams
Hilary Haworth, Yvonne Price, Jeryl Stone
I had a great time and I do hope I have lived up to the job of being the link delegate for this years AGM. I now pass that torch on to thew next WI gruop and wish luck to the next Link Delegate for the meeting in Cardiff next year.